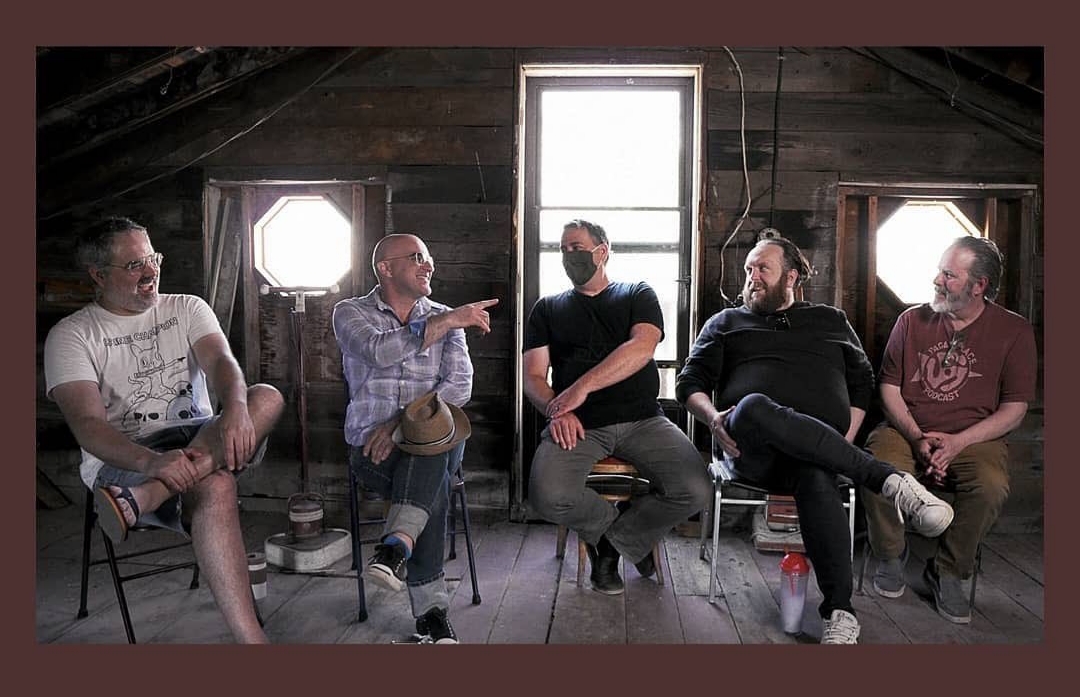 We were lucky enough to have a chat with the gents of Ontario's own The Northern Arm. We talked everything from the band's conception, their writing process and what shapes their albums soundscapes. We also touched on how Covid directly impacted their Latest album the Destroyer and how looking at new challenges might shape their sound in the future.
  The Tunes you'll hear on this episode (all off their latest album the Destroyer): Lotion Rotor, Lipstick on Cig'Rette, Burning Up, Yr Halo
  If you like what you hear on this episode you can find The northern Arm wherever you stream your music, if you want to show them some love and own one of their albums you can also find them on Bandcamp. Why not hit up their Instagram as well to keep on top of what they have coming down the line.
   You can also check out the latest documentary by Jon Lepp titled Play it Wrong Twice tonight on Facebook for it's release. Missed the release? The film will be accessible and free to watch through Vimeo.
  Thanks to friend of the Podcast Kate Tadic for the shoutout. You can find some of her amazing photos on her Instagram or by hitting up her Facebook. If you need the perfect photographer, look no further!
Also, thanks to Adrian the Intern and Frank James..  Find us wherever you get your podcasts and follow us on Facebook and Instagram.
Intro track: Coldsnap by Well Well Well. 
Thumb nail photo compliments of Jon Lepp, taken from his documentary Play it Wrong Twice.