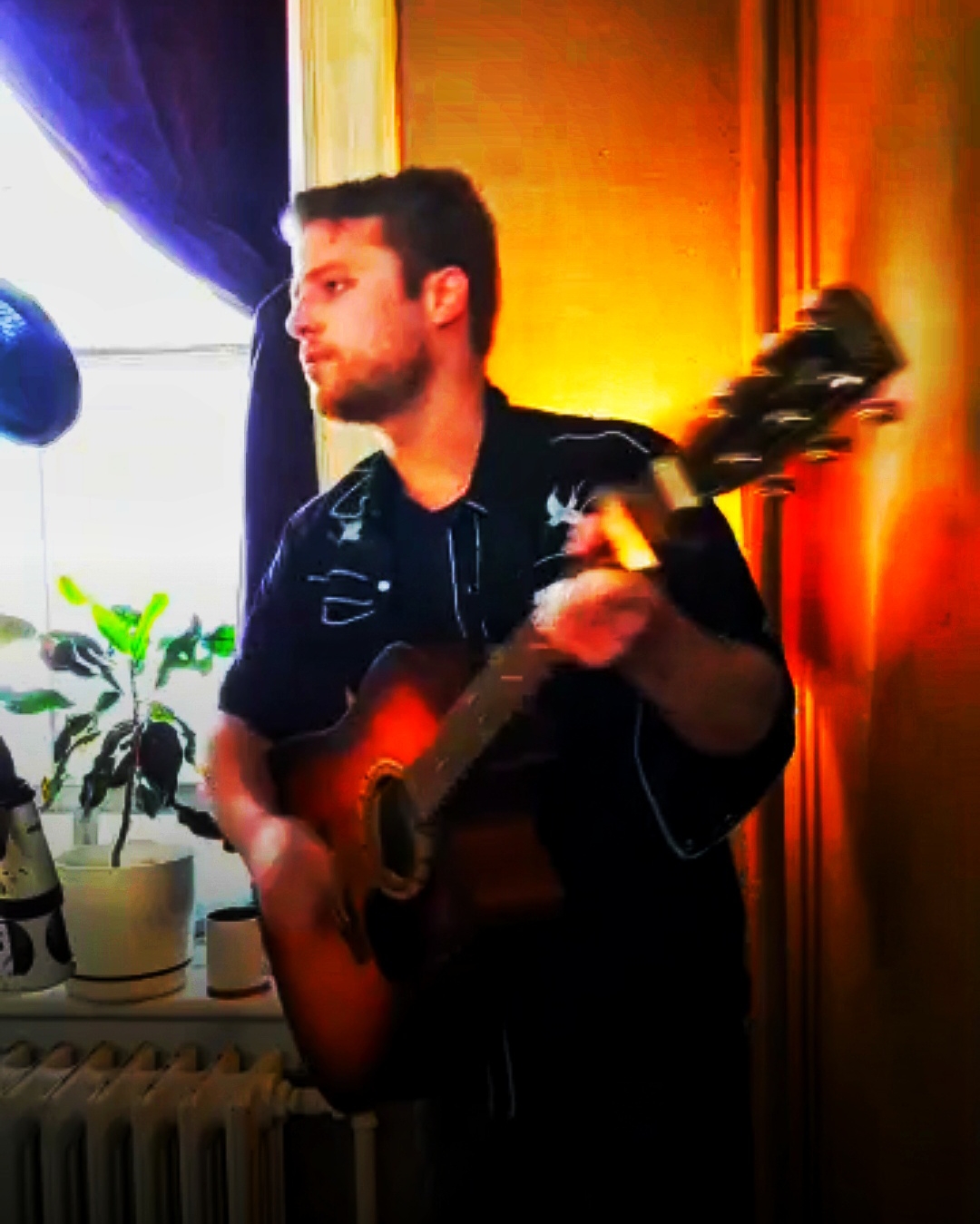 This live session was recorded at the Pagan Place on May 25th, 2019 and has yet to see the light of day since our Facebook Live Stream that afternoon. You can watch it Here. This was a lot of fun as it was one of our first sessions with a live audience in house and those who streamed it at home. A special Thanks to Picadilly Coffee Roasters who sponsored this session and supplied the audience with some amazing locally roasted coffee. Keep your ears peeled, you may not have heard the end of this session just yet.
If you like what you hear, you can listen to both of Adam's appearances on the podcast right HERE. You can also find Adam on Facebook & Bandcamp.  If you're as much of a coffee fan as we are, we highly recommend checking out this session's sponsor at https://www.picadillycoffee.ca or on Instagram.
Also, thanks to Adrian the Intern and Al Johnson. Find us wherever you get your podcasts and follow us on Facebook and Instagram. Intro track: Coldsnap by Well Well Well.