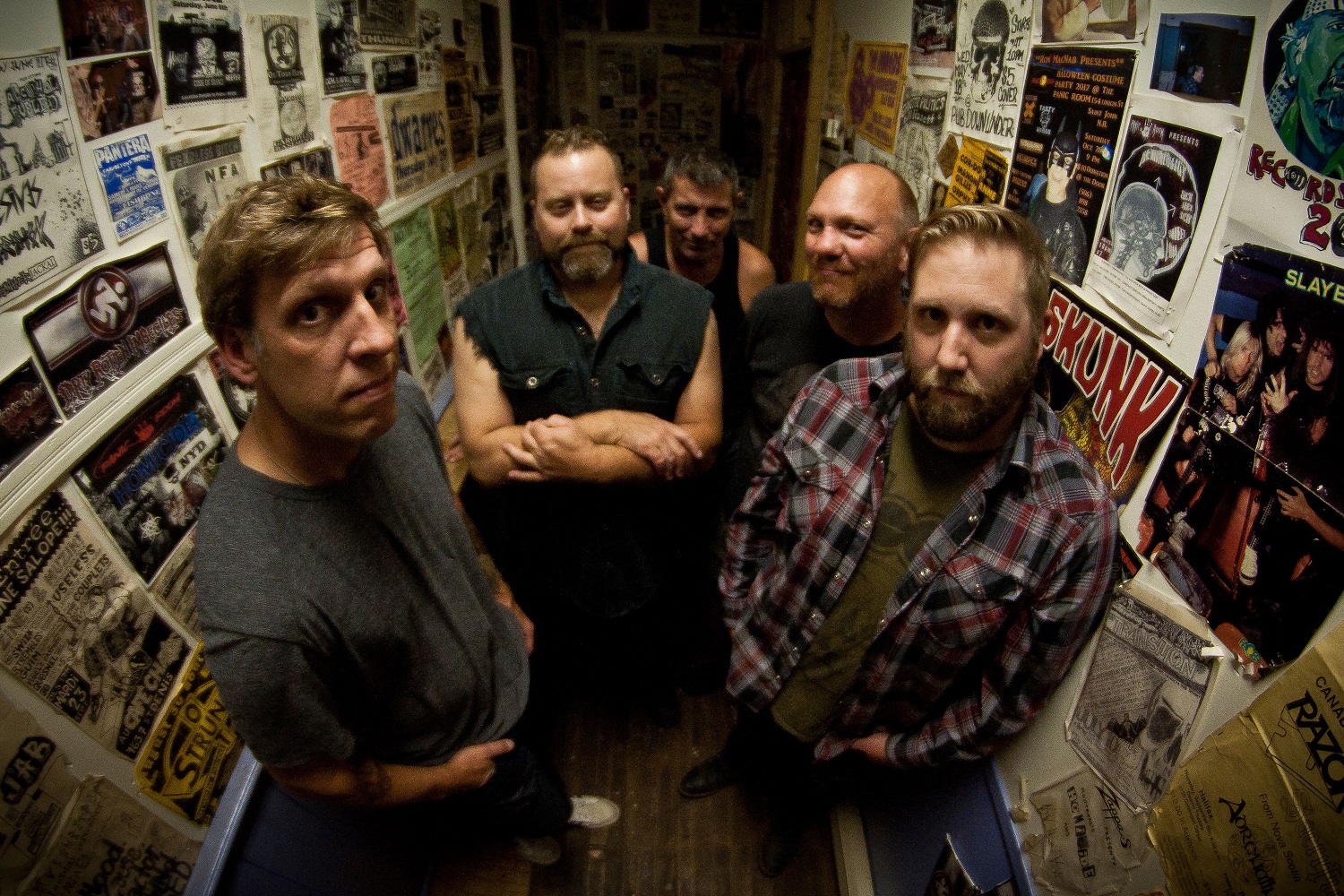 This time we had a great chat with the guys of Red Usurper to talk about their upcoming EP OV Bone and Rags, Set to be released September 25th. We also talk about the band origins and what listeners can expect to hear on the new release. There were a few audio issues with some of our mics, so some audio (Mainly Kalen's audio) is a bit lower then the rest.
The tunes you'll hear on this episode are: Murderous (Bone and Rags), Blackened on the Second Day (Sphere of Time), Before the Dawn (Bone and Rags)
If you really like what you hear on this episode be sure to check out the upcoming EP OV Bone and Rags hitting their media platforms September 25th. You can also find more of these guys all over the web: Spotify, Facebook, Instagram, Bandcamp and redusurper.ca
A big thanks to Madison and the fine folks at Sweet Leaf Co. for the shout out. You can check them out for all your Marijuana needs on their website or seeing what they have to say on their Facebook Page. Or visit them in person on Germain St. in Saint John, NB.
Also thanks to Well Well Well for the Intro Tune, Frank James and Adrian the Intern. Find us wherever you get your podcasts and follow us on Facebook and Instagram