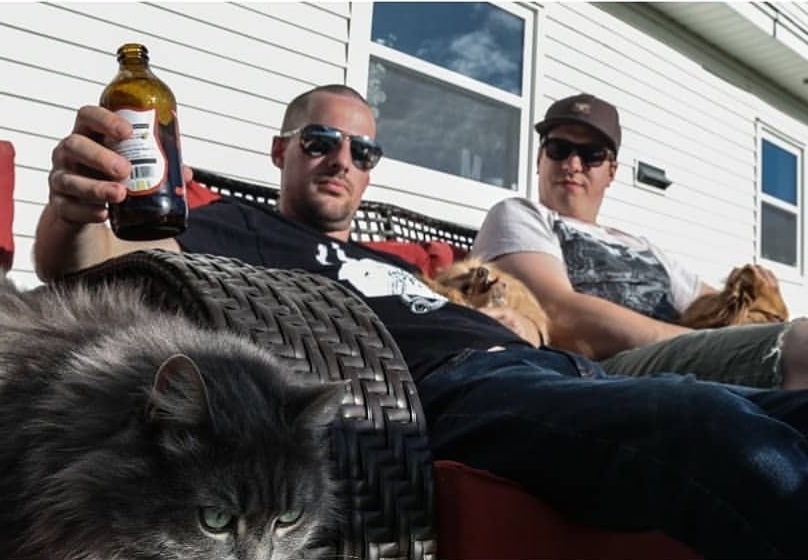 On this episode we are joined (Via Phone) by Scott and Andrew of Frig Dancer, All the way from their isolation in Frig Dancer Fortress. We talked about isolation, writing and recording music and some of the changes you might expect on their forth coming split release on Ancient Temple Recordings. 
Since this was recorded over phone there is the occasional sound glitch, but we promise, it won't be enough to miff you off.
The tunes you'll hear on this episode are: Dirtbag Cat, Agoraphobic Dinner Party, 48, Pool Party (From their upcoming release)
If you like what you hear on this episode you can also find the band all over the internet: Bandcamp, Ancient Temple Recordings, Facebook and Instagram
In case you were curious about Food Wishes with Chef John, you should go check him out!
Thanks to Matt Rickard for the Shout out. Thanks to Frank James and Adrian the Intern. Also to Well Well Well for the use of their tune "Cold Snap" in our intro.
If you dig what we do you can find us wherever you get your podcasts and follow us on Facebook and Instagram