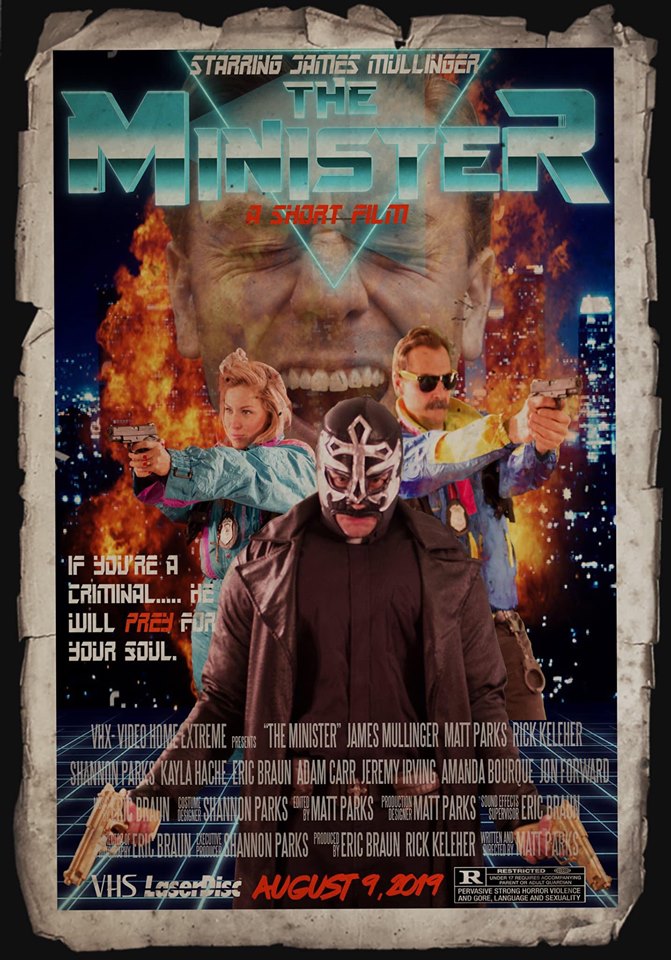 This time around we were joined by Writer/director Matt Parks and Comedian/Actor James Mullinger to discuss their upcoming release of the short film The Minister. As fans of 80's tropes, B Movies and VHS they fully embraced their mutual loves in homage to their inspirations.
The Music you heard in this episode: The Northern Arm - Mercury Rising (In Two Parts) 
Thanks to friends of the podcast Cait and Cherise from Strangegrooves for the shout out. Go give them some love and some listens.
If you'd like to find us, we can be found wherever you get your podcasts,  Facebook and Instagram